Dr. Courtney Scianandre DOM, AP
Dr. Courtney graduated from the Atlantic Institute of Oriental Medicine in Ft. Lauderdale, FL. She is a licensed Doctor of Oriental Medicine and Nutritionist. Dr. Courtney specializes in Functional Medicine, Nutrition, Acupuncture, Allergy Elimination, Herbal Medicine, Acupoint Injection, Auricular Acupuncture, Homeopathy and Detoxification. Dr. Courtney tra...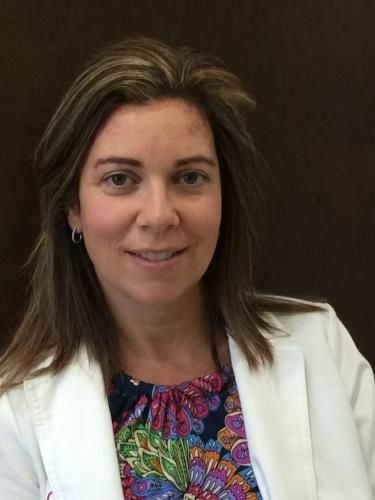 Changing Medicine And Changing Lives, Naturally
Nutritionist in Palm Beach Gardens, FL
Maintaining proper nutrition is one of the most important things that you can do for your body, but eating well requires commitment and effort. If you live in Palm Beach Gardens and think that dietary analysis would help you improve your eating habits, turn to the nutritionist at Access Wellness.
After reviewing your health and the foods that you regularly eat, our nutritionist will work closely with you to develop a detail-oriented plan that's designed to help you get the most out of your diet. Our staff works hard to ensure that you're satisfied with the service that you receive whenever you visit our office, and we aim to meet your scheduling requests. We also offer a variety of services, including:
Holistic nutritional guidance

Functional Medicine

Homeopathy and Oriental medicine

Acupuncture treatments

Nutritional healing and weight loss services

NAET Allergy Elimination Technique

Holistic Pediatrics
When you're ready to end your search for a nutritionist in Palm Beach Gardens, FL, let the practitioner at Access Wellness help you learn how to enhance your diet. Don't hesitate to get in touch with us today if you would like additional information or to make an appointment with our staff.
Mon: 9:30am - 6:00pm
Tue: 9:30am - 3:00pm
Wed: 9:30am - 6:00pm
Thur: 9:30am - 6:00pm
Fri: Closed
Weekends: Closed
4270 Professional Center Dr. Suite B
Palm Beach Gardens, FL 33410
Are you experiencing ongoing soreness or pain? Are you struggling with headaches, digestive issues, or fatigue? At Access Wellness, we offer functional medicine holistic treatments designed to help you feel your best.

Acupuncture is recognized as a holistic treatment that may be beneficial for disease prevention and physical restoration, and patients living with chronic or occasional pain may find that the practice eases their discomf...

Holistic nutrition is a unique and fresh approach to being and eating healthy, and the dedicated nutritionists at Access Wellness are here to help you make the most of the food you eat. Many people try a multitude of die...

Based on the notion of the body having the ability to heal itself, homeopathy seeks to enhance the recovery process with the use of customized solutions often derived from plants or minerals. If you're looking for homeop...

Are you experiencing ongoing fatigue, headaches, or digestive issues? You may not realize it, but your diet plays a huge role in your overall wellbeing. So if you're looking for a way to start feeling better on a whole,...

Eating well takes willpower and a fair amount of effort, but if you're serious about staying in good health, you'll need to commit to proper nutrition on an ongoing basis. Even if you don't need to lose weight, you can s...

When it comes to caring for your mind and body, Western medicine isn't your only option. Oriental medicine is one of the fastest-growing forms of health care available today, and for good reason. Not only has traditional...

There are various health risks associated with obesity, but choosing to follow a sensible weight loss program may help you shed those extra pounds. At Access Wellness, we're committed to providing each client in Palm Bea...